9 Things You Need To Tell Every Job Candidate
How many applications did you get for your most recent job posting? Five? Ten? Two hundred? Did you receive an application from every qualified job candidate? It's safe to assume that not everyone was qualified for the job or maybe they weren't as interested in the job after the interview round, right? Why is that? How can you better weed out the job applicants that aren't the right fit?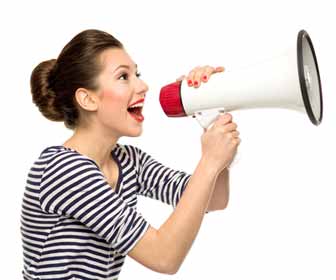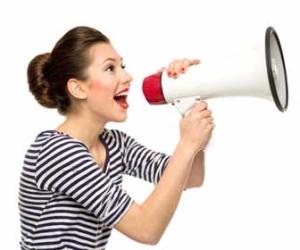 The answer lies in the job advertisement. Most job ads supply the basic job info and little else. They talk about what the perfect candidate will bring to the company and a few other odds and ends. Most HR pros can tap out a boring old job posting in less than half an hour. If you want your job posting to appeal to your target applicant, there are a few things you need to tell every job candidate.
How To Write A Job Ad That Attracts Top Candidates
Before you start writing, pretend that you were applying for a job. What information would you want to know? That's the information you need to tell every job candidate. Use your job posting as an advertisement for your company. To write a high quality job posting you need to tap into your creativity and marketing skills – or you could just use the following checklist of things you need to tell every job candidate!
Next time your writing a job posting here are the things you absolutely must include. Tell every job candidate:
Why The Job Is Cool – Use the posting to tell an applicant why they would enjoy working at your company.
How Much Money They Are Going To Make – Money is an important factor in the job hunt. Always post a salary or wage range for the job. It will either encourage or deter people to apply for the job.
What A Day In The Life Is Really Like – If the job candidate gets the job, they want to know what they will be doing on a day to day basis.
Where They Could Be In Five Or Ten Years – Many employees quit their jobs because there is no room to climb the professional ladder. Tell every job candidate where they can fit into the company's future.
What They Are Going To Learn In This Job – While a job seeker needs to bring a lot to the table, they also need to be given the skills and the education to be successful. Use the job ad to show that the job isn't all about you, but it's about them too.
Admit That You Need Help – Be honest, the reason that you're hiring a new employee is that you need something fixed and solved. Good employees are motivated by challenges.
What Benefits You Offer – Perks and benefits are always a factor in whether an employee will take the job. Tell them what you offer up front.
About The Company Culture – What's your company culture like? Can you link to a video or share a story? Culture is important.
About Any Notable Clients – Do you work with any cool clients? Job candidates want to know who they might work with. For example, working with Nike is way cooler than having Uncle Jim's Worm Farm as our biggest client.
The more upfront you can be in the job posting, the better. Give job candidates the information they need in order to make an informed decision about whether or not they should apply for the job. When you tell every job candidate these things right away it will save you time and money because you'll have a stronger applicant pool.
A well-written job ad will appeal to the right people – and that's your job – to hire the right people. But also remember that you need to be honest, efficient, communicative, and value every job applicant's time. It's the age-old Golden Rule – Treat every job candidate the way you would want to be treated.
We were inspired to write this post when we read an article by Liz Ryan on Forbes.com titled, Five Things To Tell Job Applicants Before They Ask. It's worth a read!
By the way did you know that you can reach tons of cool job candidates when you post your job listings on the JobMonkey JobCenter? Try it today.