How To Make Sure Seasonal Workers Come Back Every Year
Seasonal employers face different issues than year round businesses do. One of the toughest challenges that they have to deal with is how to make sure seasonal workers come back every year. It's not easy, but with the right strategies in place you can boost your seasonal employee retention rates.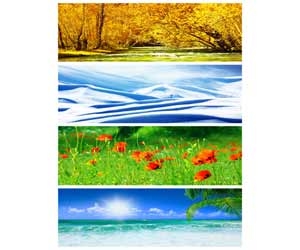 Finding a reliable workforce of seasonal employees who are keen to only work a few months a year, but also want to return year after year is something every seasonal employer has to deal with. Seasonal employees leave for a wide variety of reason – school, "real" jobs, wanderlust, change of scenery, etc. And that means every season you are faced with the same dilemma – hiring new staff.
How Much It Really Costs To Hire A New Employee
We all know how expensive it is hire, onboard, and train new employees. Taking a newbie seasonal worker from zero to hero is a daunting task. As a seasonal employer, it's your job to do your best to make sure your seasonal workers come back every season. But how do you do that?
Here are a few simple strategies to boost your seasonal employee retention rates:
Ask Them To Come Back – This may seem obvious, but it's often overlooked. As the current season comes to a close, ask the employee if they want to return next year during the exit interview.
Offer Pay Incentives – One of the toughest parts of working seasonal jobs is the lack of a year round, steady paycheck. Money is important and you need to reward your seasonal workers who come back with pay incentives.
Keep In Touch – After the season is over, keep in touch with your seasonal staff. Build a social community that keeps everyone in the loop. Show a genuine interest in what they are doing and where they are doing it.
Build A Fun Company Culture – Seasonal work is always fun work – surf camps, ski seasons, adventure trips. If your staff had fun working for you, they are more likely to come back.
Cater To The Seasonal Lifestyle – Seasonal work is often a lifestyle choice. Long shoulder seasons, fun jobs, and bouncing around to different cool locations are appealing to seasonal workers. If you can partner with other seasonal businesses, you may be able to offer your staff a more year round and consistent work schedule. For example, a summer rafting company could team up with a winter ski business.
Be Competitive – Part of the appeal of seasonal work is the ability to check out cool places while earning a paycheck. Always keep a close eye on the competition to see if they are trying to lure you loyal staff away from you.
Ask For Referrals – If you know a magic trick to have 100% retention for your seasonal staff, please share it. Even the best seasonal employers occasionally lose staff. It's part of doing seasonal business. That's why you should ask your current staff for referrals. It's likely that your next best hire is already in your current staff's network.
Apply these seasonal employee retention strategies to your business. See if you can encourage your seasonal workers to come back every year. By keeping your team as intact as possible, you'll be able to save money and drive your business to do bigger and better things.
See Also: