What Questions Will Job Seekers Ask During The Job Interview?
As an HR professional it's a good idea to read job search advice blogs and websites. These online resources will provide valuable insight into what job seekers are thinking about (or should be thinking about) at each stage of the job search process – including the job interview.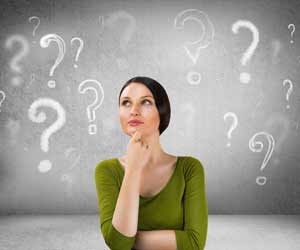 To conduct a professional interview, you need to spend some time preparing for it. Read up on your candidate's application, brainstorm relevant questions, and understand the job you are hiring for. At the job interview always have your standard interview questions ready to go. Avoid illegal interview questions and maybe throw in a brain teaser interview question, but usually it's wise to stick to the script and see how things develop.
The Best Job Interview Questions To Ask Job Candidates
One thing that interviewers often overlook is questions that job seekers ask. When you wrap up with the final question, Do you have any questions for me?, you better be prepared for a wide variety of insightful, entertaining, and interesting questions from job candidates.
If the job candidate is at all prepared for the interview, they better have questions for you. If they don't, it's a red flag in your hiring decisions. Here are some common questions that job seekers ask at the end of a job interview that you need to prepare for:
What is at the top of the to-do list for this job?
Do you like working here?
Is there any obvious reason why you would NOT hire me for this job?
What are three things that you'd like me to accomplish in the first two months?
What are the best and worst parts of working here?
Describe your ideal candidate and tell me how I can be more like them.
Do you offer professional development/training?
What would you improve about this company?
How do you measure success?
What skills will I learn and improve at this job?
Where do you see this job and this company going in five years? Ten years?
How long have you worked here?
Do you provide mentors for new workers? How does that program work?
How long to most employees work for your company?
When can I expect to hear back?
What's the next step in the hiring process?
If I have further questions, who is the best point of contact?
It's a bit of a role reversal, but it's an essential part of a healthy job interview and you need to be prepared. Job seekers pick questions like this on purpose. These questions help them stand out, build rapport, show their research, identify concerns, help them to decide if they really want the job, and help to wrap up the interview. As an interviewer you need to be prepared for any and all questions that come your way.
The job interview is a two-way conversation. It's your responsibility to give the job offer to the best person for the job, but it's the right of any job seeker to walk away if they don't like the interview round. Do your best and try to convince the right candidates that this is the best company in the world. Are you ready for the questions job seekers ask?