31 Quotes To Motivate Employees To Work Hard
Do you share inspirational and motivational quotes with your team on a regular basis? A few simple, encouraging words can have a dynamic impact on employee performance. After scouring the web, we found a nice selection of quotes that you can use to motivate employees to work hard, to be more productive,  and to achieve greatness.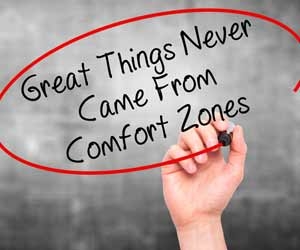 What Makes Your Workplace Fun?
As a manager, it's wise to share a few words of wisdom with your team via email, in the locker room, or in the morning meeting. The following quotes will serve to motivate your employees by tapping into concepts like creativity, failure, dreams, ability, motivation, excellence, and more. Make regular motivational quotes be a part of your company culture and it can help your team do great things.
Use the following quotes to motivate employees to work hard:
We are what we repeatedly do. Excellence then, is not an act, but a habit. – Aristotle
This is the only country in the world where today's employee is tomorrow's employer. – Marco Rubio
Believe in yourself. Never bend your head. Hold it high. Look the world straight in the eye. – Helen Keller
Try not to become a man of success but rather try to become a man of value. – Albert Einstein
Every strike brings me closer to the next home run. – Babe Ruth
I can say the willingness to get dirty has always defined us as an nation, and it's a hallmark of hard work and a hallmark of fun, and dirt is not the enemy. – Mike Rowe
There are no secrets to success. It is the result of preparation, hard work, and learning from failure. – Colin Powell
It's not the size of the dog in the fight, it's the size of the fight in the dog. – Mark Twain
Refuse failure. No matter how difficult the obstacles, find a way to around them. – JJ Goldwag
Ability is what you're capable of doing. Motivation determines what you do. Attitude determines how well you do it. – Lou Holtz
Limitations live only in our minds. But if we use our imaginations, our possibilities become limitless. –Jamie Paolinetti
Don't be afraid to go out on a limb. That's where the fruit is. – H. Jackson Browne
Whether you think you can or you think you can't, you're right. – Henry Ford
A person who never made a mistake never tried anything new. – Albert Einstein
Fall seven times and stand up eight. – Japanese Proverb
Nothing is impossible, the word itself says, "I'm possible!" –Audrey Hepburn
The best things in life are often waiting for you at the exit ramp of your comfort zone. – Karen Salmansohn
The journey of a thousand miles begins with one step. – Lao Tzu
Even if you are on the right track, you'll get run over if you just sit there. – Will Rogers
You must learn from the mistakes of others. You can't possibly live long enough to make them all yourself. – Sam Levenson
Far and away the best prize that life offers is the chance to work hard at work worth doing. -Theodore Roosevelt
You miss 100% of the shots you don't take. – Wayne Gretzky
The mind is everything. What you think you become. – Buddha
The road to success is always under construction. – Lily Tomlin
Either you run the day, or the day runs you. – Jim Rohn
"I can't do it" never yet accomplished anything; "I will try" has performed wonders. – George P. Burnham
Change is not a four letter word… but often your reaction to it is! – Jeffrey Gitomer
It takes less time to do things right than to explain why you did it wrong. – Henry Wadsworth Longfellow
If you fail to plan, then you plan to fail. – Harvey MacKay
Every experience in your life is being orchestrated to teach you something you need to know to move forward. – Brian Tracy
The only difference between a good day and a bad day is your attitude! – Unknown
We included 30 motivational quotes from a wide variety of influential people. Try to share one quote with your team every single day. If you find that these quotes add value to your workplace, you can find even more quotes to motivate employees to work hard from the following sources: