13 Simple Steps To Improve Your Hiring Process
Hiring the right people is a fundamental part of building a successful business. While there are a millions of things that require your attention when you're running a business, hiring top talent needs to be a priority. Your business is only as strong as the people that you employ.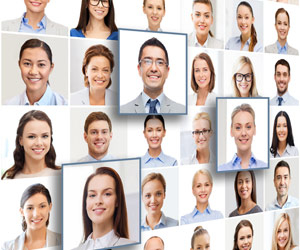 When it comes to the hiring process, there's a lot going on. It's imperative that you hire a dedicated HR team that can focus on this important part of running your business. Without the proper attention to detail, it's easy to overlook important aspects of the hiring process and that can quickly spell trouble for your business. To ensure that everything goes smoothly, you need to improve your hiring process.
Let's take a look at how you can improve your hiring process:
Know What You Want – Before you begin the hiring process, determine the type of candidate you want to hire. When you know what you want, it's easier to find people that fit the bill.
Understand Your Audience – Target the right audience for your job openings and you'll start to see a higher quality of job applicant.
Job Descriptions – Spend time writing a detailed job description. Use the job description to screen out unwanted job candidates.
Technology – Take advantage of the technology that's out there. Utilize ATS systems, tap into social media, make job announcements via email blasts, or post jobs on your career website.
Culture And Brand – Building a positive company culture and reputable employer brand is a long term project that plays a major role in how potential job candidates perceive your jobs and your business. Build this over time and you'll start to attract stronger applicants.
Dial In the Interview – When it comes to the job interview, don't wing it. Set yourself (and the job candidate) up for success. Dedicate time to prepare questions and research your candidate.
Communication – Communication is always an issue. Make it abundantly clear what's going on during the hiring process. Whether you email, text, call, or post, keep the job candidate up-to-date at all times.
Personalize The Process – Every job seeker likes to make a personalize connection with a real person during the hiring process. Let them know that a human is making the ultimate hiring decision.
Watch Your Reputation – Pay attention to your company's online reputation. If a candidate has a poor experience, they'll let the world know. If your name is getting dragged through the mud, it's time to focus on damage control.
Get A Second Opinion – There's a lot of pressure to make a hiring decision all by yourself. Consult with others and hire in teams.
Hire For Personality, Not For Skills – Remember that skills can be taught, personality cannot be taught. If you find the right person, hire them.
Watch The Competition – You can learn a lot from your competition. Emulate their strong points and avoid making the same mistakes.
Streamline The Process – Find out what works in the hiring process and fine tune it until it works like a well oiled machine.
Can you improve your hiring process? Of course you can and it's not as hard as you might think. Apply these simple steps to your hiring process and you'll start to see the results you want. When you get the right people on board, you'll see a positive impact on your business. Isn't that we all want?
Try to put yourself in the job candidate's position. Think about how you'd like to be treated during the job search and then do that. This is how you improve your hiring process. Right now is the perfect time to improve your hiring process. Are you ready to make this a top priority?
See Also: