Why Niche Job Boards Are A Total Game Changer For Employers
Niche job boards are a powerful recruitment tool that you need to take advantage of. Many employers overlook the value of online job boards, but in reality, they are an untapped resource. Tap into the highly targeted traffic of speciality or niche job boards and you'll see an immediate change in the quality of job application that comes across your desk.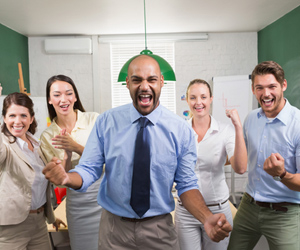 During the hiring process, it's your job to post your job openings where the best job candidates are going to find them. It's easy to post jobs on massive job boards with high search traffic, but this doesn't necessarily put your job listings in front of the people you want to hire. When you post your jobs on niche job boards, you'll increase your chances of finding a job candidate who is actively (or passively) looking for the job that you're hiring for. It's a win-win situation for everyone.
Niche job boards are a fantastic recruitment platform, but you should ditch your tried and true methods of finding top talent. You still need to post job openings on the company career site, local newspapers, social media, newsletters, blog, and professional organizations. Take the time to research niche job boards and find the right one for your company and jobs. Then write an irresistible job posting with top notch SEO and see what happens. We think you'll be pleasantly surprised with the results.
Do a quick Google search and you'l find niche job boards for just about any industry – cool jobs, seasonal jobs, freelance jobs, outdoor jobs, finance jobs, wine jobs, and the list goes on. No matter what industry you operate in, there's a niche job board for you. Every specialty job board will feature specific job listings targeted at the job candidates that you want to hire.
Of course, our favorite niche job board is the JobMonkey JobCenter for obvious reasons. It might be the perfect place to post your job listings. Feel free to browse through JobMonkey and learn more about our JobCenter. We highly encourage you to give it a try. Hopefully we can tap into our targeted traffic and help you find your next superstar employee.
Take advantage of niche job boards. They are a total game changer.
See Also: