11 Impressive Company Career Pages That Will Inspire You
Is your company career page dull and boring? Is it time for a redesign that attracts top talent and encourages quality applicants to apply for your jobs? You bet it is. In fact, you should make this a top priority.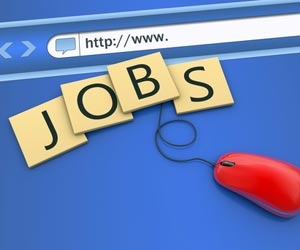 Take a minute and open a new Internet browser window. Go to your company careers page and take a long look around. Now be honest, does your career page impress you? Will it convince a job candidate that you're the best employer ever? Your company careers page is the #1 place that job seekers go when they are searching for jobs with your company. It's one of the most effective recruitment tools available to you and you need to make the most of it.
7 Ways To Communicate With Job Seekers
The beauty of your company career page is that it's available 24/7 to job seekers from around the world. Plus it's a direct link to you, which makes it easy for a job seeker to search and apply for jobs. But in order for your career page to convert, it needs to deliver an outstanding (and hassle free) experience that attracts, engages, and inspires job seekers to apply for your job openings.
We've written entire posts on the essential elements of a career page, but sometimes the best way to plan, design, and create a top quality career page is to seek inspiration from those who do it well.
Below you'll find links to a handful of cool companies that have dedicated the necessary time and energy into their career pages:
As you can see, these inspiring career pages come from companies both big and small. They deliver all of the pertinent information directly to the viewer. Social links, videos, FAQs, and so much more is available to the viewer and it's all just a click away. These inspiring company career pages streamline the application process and deliver an incredible user experience. Not only does this speak highly of their employer brand, but it will enhance the candidate experience – and that's half battle.
Why Niche Job Boards Are A Total Game Changer For Employers
Hopefully these company career pages will inspire you to redesign your site. It's well worth the investment. If you're keen to recruit the best of the best, then it's time to dial in your career site and create an online portal where job seekers will go to find and apply for jobs.
See Also: