Does Your Business Need To Hire An HR Pro?
Do you have a full time employee who's sole task is to focus on Human Resources? If you don't, it might be time to hire an HR pro. Regardless of what size company you work for or what industry you operate in, HR is important for your business.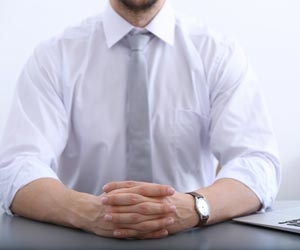 So what does HR really do? HR handles things like onboarding, legal issues, perks & benefits, hiring, firing, liability, recruiting, training, employee handbooks, and of course paperwork. These are things that every business needs if they want to be successful.
Many entrepreneurs and small businesses are able to juggle the tasks of HR amongst their small teams. These up and coming business do this because it's cost effective. But every thriving business is going to need to hire an HR pro eventually.
From hiring to firing and everything in between HR has a major impact on your business. While it may seem silly to hire a new person on just to handle HR work, it will actually help your business grow. When a single HR pro or an entire team of HR specialists can focus on the details, it frees up your time and your team's time so that you can all focus on the things that you do best.
Let's face the facts: HR is mandatory. Here are a few signs that it's time to hire an HR pro:
HR issues are taking up too much of your time.
You're struggling to find and hire top talent.
Your business is growing rapidly.
Does this sound like your company? It might be time to take the plunge and hire an HR professional to do the behind the scenes work that will make your company thrive. Sure, when you hire an HR pro it's going to cost money, but over the long haul, it's totally worth it.
Hiring a full time HR professional might be just the thing your business needs to make it to the next level.
See Also: