HR Issues That Every Business Deals With
Running a business is hard work. There are so many things that you have to think about and deal with – some are expected and some are things you never thought you'd see in a million years. But things happen and some lucky person gets to be the problem solver that finds solutions, deals with problems, and ultimately makes the office environment a better place. Usually that person works in the wonderful world of HR.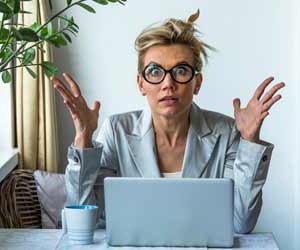 Learn About More HR Topics on JobMonkey
Your company's HR department is an absolutely essential part of your business. Their responsibilities include pay, benefits, hiring, firing, legal issues, and so much more. They play a role and influence almost everything that your business does on a daily basis. HR has a lot of power. It's their job to ensure that both the employer and the employees are protected and treated fairly. It's kind of a big job.
HR works hand in hand with your employees from hire to retire. During that time they run into all sorts of HR issues that they deal with, such as:
Company Policies and Procedures
Drugs and Alcohol
Disgruntled Employees
Workplace Bullying
Effective Recuitment
Insurance
Dress Codes
Contracts
Health & Safety
Employee Turnover
Disengaged Employees
Risk Management
Payroll
Harassment
Productivity
Development & Training
Legal Issues & Compliance
Hiring & Firing
Talent Aquisition
Office Parties
Holidays & Vacations
Discrimination
Disciplinary Issues
Anything that pertains directly to your employees is an HR issue. The HR department plays an integral role in your business's success. This list barely scratches the surface of HR issues that every business deals with. Some things are fun, while others might shock you and make you pull your hair out. As a business, you need to be prepared for each and every one of these things.
Where would your business be without the HR department? If you work in HR, give yourself a pat on the back. If you don't, be sure to tell someone in HR thank you for their hard work.