What You Need To Know About Hiring Millennials
Google defines "millennials" as a person reaching young adulthood around the year 2000; a Generation Yer. These people were born between the early 1980s and early 2000s. This highly educated generation is technology savvy and socially aware. Millennials are the future of the working world. What do you know about hiring millennials for your company?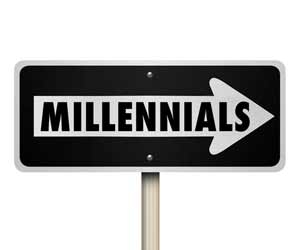 As the first generation that was born into our modern, digital world, millennials are a unique and confident bunch. No matter what line of work your company is in, millennials are the future of the workforce. According to Bentley.edu, "by 2025, millennials will make up 75% of the global workforce." Now is the time to proactively understand, attract, and engage this generation.
When you hear the word "millennial," what comes to mind? Often stereotypes like "lazy," "entitled," or "job hoppers" are associated with this generation. But in reality, the millennial generation is a group of hard workers who aspire to follow their dreams. They are a social, technology savvy group of early adopters with an underlying entrepreneurial spirit. Since this generation will be a major source of your future hires, it's important to understand what makes millennials tick.
We stumbled upon an excellent article about millennials on Financial Independence Hub. It highlighted eight facts about millennials, backed up with statistics, that provide a quick snapshot of the millennial generation. This is what they had to say about millennials:
Most educated generation in history
Not worried about loyalty when it comes to employment
Technology and Social Media savvy
Prioritize a healthy work-life balance over financial compensation
Care more about the work they do, the company they work for, and the social contribution they make over how much money they earn
Are mobile
Are entrepreneurial
Want to be collaborators and team players
As a business, it's your job to learn as much as you can about the millennial generation. It's highly likely that they will be your next hire. If you want to attract the best talent out of this group, here are the things that you need to actively promote:
Work Life Balance
Attractive Perks & Benefits
Meaningful, Rewarding, and Challenging Work
Career Advancement Opportunities
Ultimately, your company's future will rest on the shoulders of this up and coming generation. Is your company ready to attract and engage the millennial generation? We hope so.