Will These Game Changing Recruiting Stats Change Your Hiring Strategies?
Recruiting and hiring new employees is a time consuming and expensive process that is an essential part of running a successful business. It's a full time job to stay up-to-date on the recruitment and hiring niche, but it is an absolute necessity if you want your business to hire the best job candidates.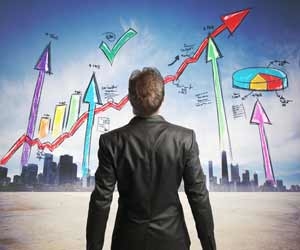 We recently stumbled upon an infographic created by OfficeVibe.com titled, 12 Recruiting Stats That Will Change The Way You Hire. Published earlier this year, it provides some interesting insights into the world of recruiting and hiring. As an HR professional, you need to see the recruiting stats they published. It will totally change the way that you hire.
Below you will find 12 recruiting statistics that will change your hiring strategies:
"66% of candidates believe interactions with employees are the best way to get insight into a company." – Set up and maximize your employee referral program. The people who work for you are your biggest brand promoters. Take advantage of them.
"2X as likely to accept cold emails if people have interacted with your brand before." – Carefully craft your employer brand and company culture. These are major attractors for job seekers.
"It takes an average of 27 working days to make a new hire (an all-time high)." – Hiring takes time. Be prepared for a month long process before you find the right person for the job.
"The best candidates are off the market within 10 days." – Timeliness is crucial if you want to hire the top job candidates. They disappear quickly so you need to be on your game and ready to respond at all times.
"The average cost per hire has risen to $4000." – We all know that hiring is expensive. The true cost of hiring a new employee is bigger than you might realize.
"60% of employers admit to being very concerned with the cost of unfilled positions." – An open job means the company is not making money. This is obviously concerning and can result in extra pressure on HR pros from management.
"64% of applicants would share negative application experiences with friends and family. 27% would go as far as actively discouraging others from applying." – A candidate's first impression of your company starts with the job description and application process. Make it flawless so that you don't get a bad reputation.
"60% of candidates have quit an application process because it took too long." – Keep your job applications simple and make your career site easy to navigate. Get the key information immediately. You can always gather more information later.
"15% of candidates who have a positive hiring experience put more effort into the job." – Getting the right person for the job starts long before the job candidate is even hired. A positive hiring experience results in harder workers.
"Over 75% of professionals are passive candidates. Build your employer brand." – Market and promote your employer brand to the world. Be active on social media so that job seekers know about you.
"46% of recruiters see 'recruiting becoming more like marketing.'" – It's true, if you want to hire quality employees you need to sell your company to top recruits. The game of marketing includes culture, brand, social media, community involvement, and more. Are you ready to play?
"Employee turnover can be reduced by 28% simply by investing in employer brand." – Boost your employee retention rates by focusing on your company's brand. Don't underestimate the power of your employer brand.
The recruiting stats listed above come directly from OfficeVibe.com. Learn more about each stat and view the infographic on their website. They have a lot of other fantastic HR posts published on their blog, so tune in regularly.
Eye-Opening HR And Recruiting Stats That You Need to See
Take these recruiting stats and share them with your team. Is it time to do a bit of brainstorming to see what you can learn from your current recruiting and hiring efforts? A few simple changes in your hiring strategies could be a total game changer. Will these stats change the way you recruit? We think so.