Why Do People Want To Work For Your Company?
When conducting a job interview, it's common to ask a job candidate a question like, "why do you want to work here?" The answers you hear will often influence your hiring decisions. But have you ever stopped and really thought about the flip side of this question: Why do people want to work for your company?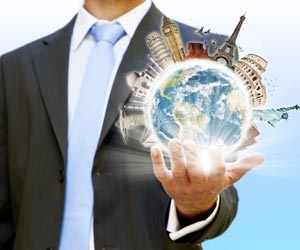 The way you answer this question will influence who applies for your job openings. Do you have your response ready to go? This question deserves a smart, succinct, and honest response that needs to flow off of your tongue. Being able to define a legitimate list of reasons of why people want to apply and to work at your company is essential.
Why Happy Employees Will Drive Your Company To Success
The things that make your company great will play a direct role in your long term success. Not only will they influence job seekers, attract top talent, and beat out the competition, but it will also boost your team's productivity, happiness, and loyalty. People want to work at great companies and it's your job to make your business one of the best places to work.
If you're struggling with answering this question, grab something to write with and brainstorm with your team the reasons why people want to work for your company. What do you offer that motivates job seekers and employees? Remember that you need to determine why people WANT to work at your company, not why they NEED to work at your company. So, what makes you the best employer ever?
Whether you have an endless list or you only have a handful of reasons, you need to be able to confidently tell the world why people want to work for your company. Your reasons can cover a wide variety of motivations, including things like:
Groundbreaking Work Opportunities
Positive Impact On Community
Fun & Cool Jobs
Mind Blowing Perks & Benefits
Outstanding Reputation
Passionate Team
Impressive Leaders & Role Models
None of these things can be implemented overnight. It takes time to develop your employer brand and company culture. Invest the time and effort to make your company the best employer ever and it will pay off. Are you ready to make your company the most desirable workplace ever?
See Also: