The Biggest Recruiting Challenges That Every Recruiter Will Face
People need jobs and your company needs people. It should be a win-win situation for everyone. But that's not always the case. The world of recruiting is changing and the biggest recruiting challenges affect every business. It's your job to overcome these challenges, build a quality team, and drive your company to success.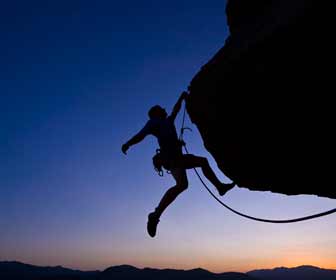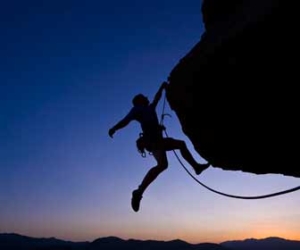 When it comes to hiring, the goal is to find the right person for the job. Ideally they are a perfect match of the job description, are a fantastic fit with the company and the team, and they have both the experience and skills to do the job. Unfortunately, people like this are hard to find and the biggest recruiting challenges could be holding you back from attracting this top tier talent.
Let's take a look at the biggest recruiting challenges that you are likely to face in your job:
Employer Branding & Company Culture – A positive brand and culture are a major attraction for job seekers. Job candidates want to work at a cool, fun-loving company. When employees are happy to show up for work and have positive things to say about the work environment, it says a lot about the company and makes it easier to find top talent. Build your employer brand and company culture and give your company the reputation that it deserves. This can go a long ways when it comes to attracting top talent.
Lack Of Qualified Candidates – Do you feel that there is a shortage of talent out there? Are all of the job applicants overqualified or underqualified? According to Glassdoor.com, 48% of "U.S. hiring decision makers report they don't see enough qualified candidates." Make sure you target the right job seekers in the right places to help you find qualified people who will get the job done.
Waiting For The Perfect Job Candidate – Everyone knows how expensive it is to hire a new employee. Don't make hasty decisions or hire the wrong person for the job. That's a big no-no. But at the same time waiting forever to find the perfect job candidate is a time waster too. Be willing to compromise a bit in order to find a good match. It will save time and keep your team happy.
Timeliness – Everything must be done in a timely manner. Job candidates expect it and you need to live up to that expectation. Even if you are overwhelmed with work, you need to proactively respond to every candidate in a quick and efficient manner. By being timely, you will earn a job candidate's respect and make them more inclined to want to work for your company when you offer them a job.
Technology – It's hard to keep pace with today's rapidly changing technology, but it's part of your job. You need to be up to speed on mobile recruiting, applicant tracking systems, company career sites, metrics & data, and social media. By keeping up with technology you can meet your target audience of job seekers on their level and potentially tap into top talent before your competition.
Competition – For a job seeker it's smart to apply for multiple job listings. It gives them options. As a hiring manager, this is a headache because you may have to deal with job candidates with multiple job offers. It's your job to impress the candidate at every step of the hiring process. Then make them an irresistible job offer that they can't refuse.
Candidates Demand More – Today's job candidates want more than just a paycheck. They are looking for a full compensation package that includes perks and benefits. Calculate this into your job offers. By offering more, you will attract high quality job seekers and you'll be more likely to hire the best person for the job.
By no means is recruiting an easy job. It's demanding and challenging. If you want to make your job easier, prepare yourself for the biggest recruiting challenges now. It will make a big difference the next time you need to hire an all-star employee.
See Also: