How To Develop A Great Content Strategy
Everyone seems to be talking about content these days. Does your business focus on content? Is there a content strategy in place to help you tell your brand's story, meet your audience, drive sales, and help you hire? Every company is in the content business whether they realize it or not. It's time to make content a priority.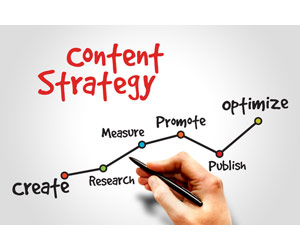 Content is key for your business to be successful. Content is a way to bring your brand, your products, and your voice to your audience in an engaging, reliable, interesting, and entertaining way. Think of it as the conversation you have with your audience through your publications like blogs, websites, social accounts, videos, marketing materials, websites, brand ambassadors, etc.
Why Content Marketing Can Help You Hire Great People
When you create high quality content you deliver the information and the experience that people want and need. Content is about the user experience and it tells your story. In the world of marketing, content is king. Every business needs to focus on building quality content that appeals to and gives value to your audience. Plus, when you have a loyal and excited audience, it's the perfect way to attract top talent.
Luckily, creating great content is relatively affordable, but you need a content strategy to help you reach your goals. Here's a quick and simple look at how to develop a content strategy for your business:
Set Goals
Research Your Audience & Competition
Plan Your Publishing Calendar
Create Quality Content
Share It With Your Audience
Track Your Results
Manage and Maintain
Creating content is an on-going and never ending process – and it's super important. A quality content marketing strategy is going to help you share your visions, goals, voice, products, services, and story with the people and the clients that you want to attract.
Why Recruiting Is Like Marketing
When developing a content strategy for your business, think about your audience. Give them an exciting mix of content that keeps them coming back for more. Content can do wonders for your brand, but it can also help to speed up your hiring process and help you hire better job candidates.
Make content a top priority. It will play a major role in your company's overall success.
See Also: