Top 10 HR Podcasts That Every HR Pro Needs To Listen To
Do you listen to podcasts? Every professional should tune into and subscribe to podcasts that are relevant to their niche and interests. Podcasts are a fantastic way to keep up with trends and technology in a constantly changing world. Anyone can download these free, digital audio files and take them with them wherever they might go.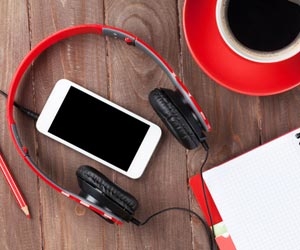 Podcasts are great to listen to on your commute, while on the exercise bike, during your morning jog, while you're doing household chores, or when you're bored. All you have to do is grab your smartphone and your favorite pair of earphones. Download your favorite podcasts and tune in regularly. You never know what you might learn.
As an HR professional, we highly encourage you to take advantage of the informative HR podcasts that you can download. These HR podcasts cover all of the things that directly apply to your job – recruiting tactics, interview tips, ATS practices, employer branding, company culture, workplace bullying, training tips, onboarding strategies, professional development, employee retention, and other HR topics. If you want to make your job easier, HR podcasts are the way to go.
Below you will find a selection of some of the best HR podcasts available online:
These HR Podcasts provide the info you need to make your job a little bit easier. Listen in and apply the concepts that you learn in your workplace. You'll quickly see that by staying on top of the HR game, you'll develop game changing tactics and strategies that can help you and your business be successful.
Every good HR podcast creates fresh content regularly. So tune in and subscribe to your favorite podcasts. The new ideas and cutting edge concepts that you hear about will help you to be more innovative and productive while you're at work. Apply what you learn and it will be a total game changer.
Want to learn about more Business focused Podcasts? Check out the iTunes Store for a full list of popular podcasts that can help you learn the ins and outs of business. Will podcasts be your ticket to success?
See Also: 8 Job Search Podcasts That Will Help You Find A Job