21 Reasons Not To Hire Someone
How would you describe the hiring process? Do words like difficult, challenging, or frustrating come to mind? There are no magic tricks for finding the perfect job applicant. The final hiring decision will ultimately lie in your hands. It's up to you to choose wisely.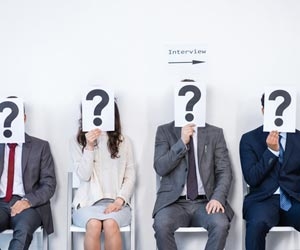 How To Choose Between Two Equally Qualified Job Candidates
As an HR pro, it's your job to sift and sort through resumes, scrutinize job applications, conduct job interviews, and narrow down the field of candidates until you pick the right person for the job. The reality of the situation is that not everyone's going to land the job and it's up to you to pick the winner. Are you ready to get picky?
Let's take a look at a handful of reasons NOT to hire someone:
Applied for multiple job openings
Sent in a generic resume
Bad attitude
Lack long term career goals
Unable to follow job application directions
Don't ask any questions during the job interview
Seem unprepared and did not do their research
Showed up late
Not able to supply references
Poor communication skills
Hard to contact
Better internal hire options
Poor references
Under or over qualified
Inappropriate wardrobe selection at interview
Appear desperate for a job
Unable to listen
Treat you differently than other people
Make unrealistic salary/pay demands
Lack of enthusiasm
Irrelevant skills or experience
These reasons not to hire someone are not necessarily things you'll pick up on in the job application, cover letter, or resume. Often you'll notice these things in the job interview when you meet the candidate in person. It's important to conduct quality job interviews because this is when you get to know the candidates and they will let their true colors shine.
How To Tell A Job Candidate They Didn't Get The Job
By making human connections with qualified job candidates, you will really get to know them. Often the perfect candidate on paper will be a nightmare once they are in the office. If you make a bad hiring decision, it will be a super costly headache that you'll have to deal with.
If you're truly struggling with making a final hiring decision, get a second opinion. Never settle for a sub-par candidate. Be patient and eventually you'll find the right person for the job.
See Also: