Are You Ready For The Future Of The Recruiting Industry?
Things change. They always do. It's the way the world works. It's easy to get stuck in the present and never plan for the future, but that would be a big mistake. The job market is changing and it's going to impact the future of the recruiting industry. Now is the time to look toward the future and plan ahead. If you don't, you'll get left in the dust.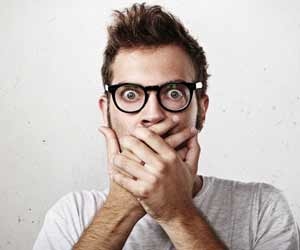 According to EREMedia.com, the World Economic Forum predicts that recruiting will become much more challenging in the next five years due to a mix of demographics, socioeconomic, and technology disruptions. Combine that with fluctuations in politics and the economy and who knows what will happen. It's clear that it will affect business models around the world and will likely directly impact how you recruit staff.
As a recruiter and HR pro, it's your job to attract top talent and put the right people into the right positions. We all know that our people are our greatest asset. In a way, it's our responsibility to plan ahead to hire the right people for down the line. This is critical if you want your company to be successful over the long term. The crux of the matter is that no one really knows what the future will hold, but we need to be prepared and be ready and willing to adapt.
One estimate from the WEF report, states "65% of children entering primary school today will ultimately end up working in completely new job types that don't yet exist." The workers of the future will likely find jobs in niches like 3D printing, robotics, the Internet of Things, artificial intelligence, biotechnology, or something we don't even know about yet! This will definitely impact your business in some way.
The skills that you actively recruit for now, might not be the skills you'll want to recruit for in the future. If you want to be the best recruiter that you can be, you need to be ready for the future of the recruiting industry. As a recruiter, here's what you need to do to prepare for the future:
Understand your industry and know where it's going
Constantly recruit top talent
Build your company culture, employer brand, and loyal following
Engage your staff and your fans
Adjust your recruitment strategies as needed
Offer training and development opportunities
Grow and maintain your relationships
Take care of your team
Unfortunately, no one has a crystal ball to see what will happen in the future. What we do know is that things change, and it's important to prepare and adapt for whatever comes next. Are you ready?